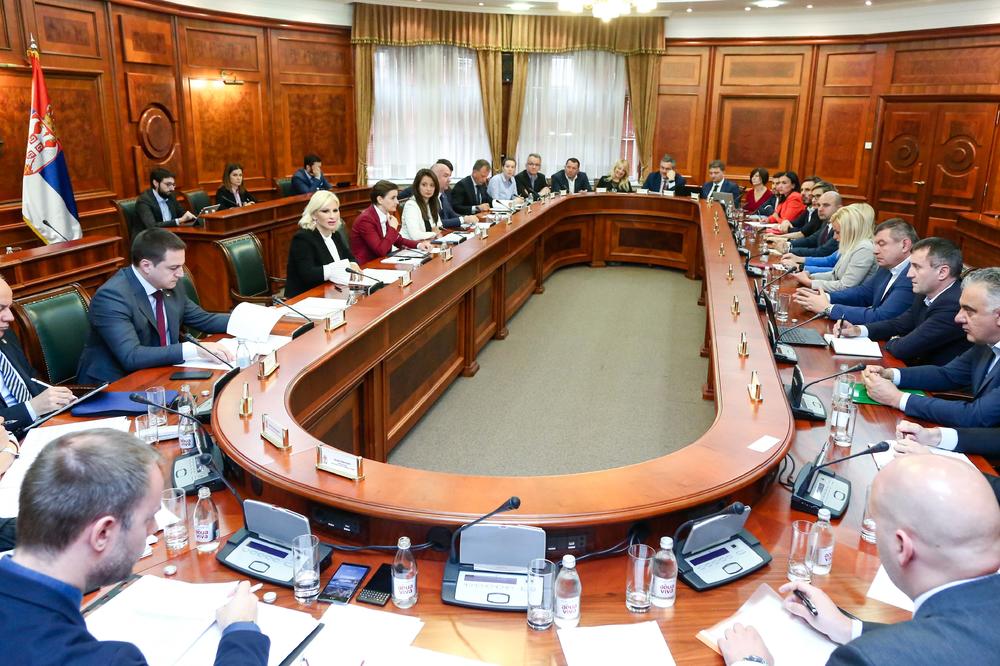 Dejan Vukovic, managing partner at Vukovic...
DEJAN VUKOVIC, MANAGING PARTNER AT VUKOVIC & PARTNERS LAW FIRM, APPOINTED AS MEMBER OF THE JOINT GROUP FOR THE ADVANCEMENT OF SERBIA AT THE WORLD BANK'S DOING BUSINESS LIST
Dejan Vukovic, Managing Partner at Vukovic & Partners Law Firm, has been appointed as member of the Joint Group for the Advancement of the Republic of Serbia at the World bank's Doing Business list.
The aim of the Joint Group is to develop a program and an action plan that will include measures to improve the Republic of Serbia's position on the World Bank's Doing Business list, and to monitor the implementation of those measures.
Prof. Dr Zorana Mihajlovic, Deputy Prime Minister and Minister of Construction, Transport and Infrastructure, has been named a president of Joint group and Sinisa Mali, Minister of Finance a vice president.
Within this Joint Group, Dejan Vukovic was also appointed as a Member of the Expert Group whose primary task is to give opinions to the state administration bodies on draft laws and draft regulations that they propose to the Government, as well as on draft regulations adopted within their competence, taking into account methodology of the World Bank and the Program and Action Plan on measures to improve the position of the Republic of Serbia on the World Bank's Doing Business list, and in view of the expected impact of that regulation on the position of the Republic of Serbia on the Doing Business list, as well as give initiatives to amend the applicable regulations in order to improve Serbia's rating on that list.