At the last session in 2019 of Naled's alliance…
AT THE LAST SESSION IN 2019, OF NALED'S ALLIANCE FOR PROPERTY AND URBANISM MEMBERS SUMMARIZED THE ACHIEVED RESULTS
The last session of the NALED's Real Estate and Urbanism Alliance in 2019 was held today at the Zepter Hotel, with Vukovic and Partners Law Firm as a host.
The session was attended by Dejan Vukovic, managing partner at Vukovic and Partners Law Firm and Vice President of NALED's Alliance for Property and Urbanism, as well as Predrag Miladinovic, partner and manager of the banking and finance department.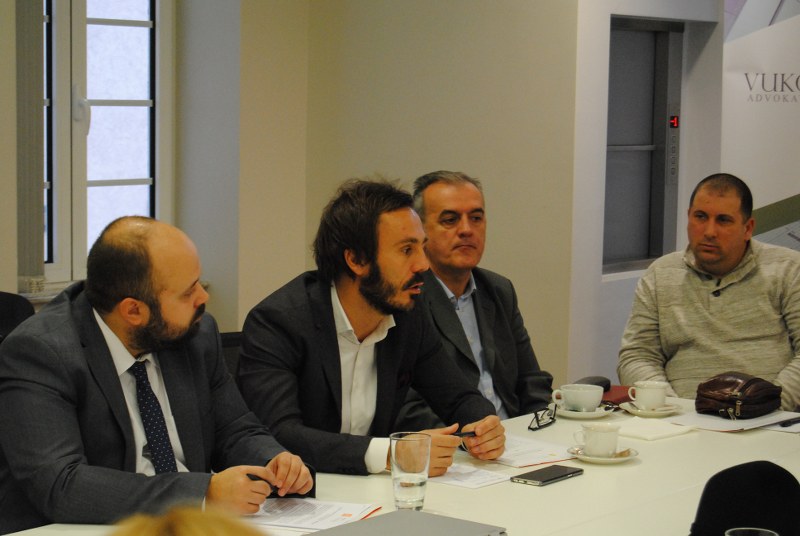 The session discussed achieved results in 2019 as well as the plans for the coming year. Members discussed the topics that will be in the focus of the work of the Alliance in the forthcoming period: facilitating the digitization of work in judicial and administrative proceedings, improving the delivery procedure in judicial and administrative proceedings, facilitating the sale of claims of individuals to unblock the financial market of outstanding debts, enabling more efficient leasing of real estate leasing taxes by reducing the tax rate from the current 20% to a reasonable level, improving the procedure for collection of taxes and state claims by extending the powers of public bailiffs, enabling electronic registration in APRs and eliminating the paper filing, subject to recognition by foreign parties certificates of registration bodies, enabling a qualified electronic signature to be issued with an ID card, creation of a new public register in which all data on the duties of citizens with utility and mobile operators, tax authorities and other bodies would be kept.
Here In the new year it will be our pleasure to open the doors of our office to some more future lawyers and colleagues.