IP protection – the key to your commercial success
In today's information-driven market, with new advertising and marketing options becoming increasingly available, successful products must be able to cross borders and harness disruptive methods for capturing user feedback, while at the same time ensuring trade secrets remain proprietary information. Innovation is now key to commercial success, and protecting and exploiting any innovations has become a major challenge.
Our intellectual property (IP) department offers all types of services in this field, from advising and drafting legal opinions on options and methods for protecting IP, to registration and exercise of IP rights, management of IP portfolios, to pursuing IP infringement disputes.
IP lawyers at Vuković & Partners advise on a wide range of IP law, media, marketing and advertising issues enabling our clients to conform their products and services in a way that is compliant with strict legal requirements.
Feel free to create, let us take care of the legal aspects.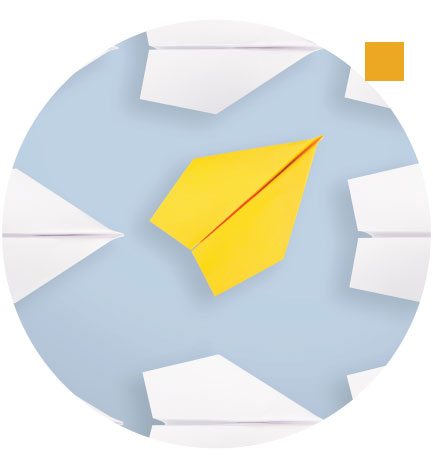 Services
Our services in this area include:
Registration of trademarks, patents, industrial designs, and other IP rights;
Preparation of licensing agreements, work for hire agreements, sponsorship agreements, and other IP contracts;
Protection of copyright and related rights;
Protection of phonogram producers and performers;
Drafting of legal opinions exploring options for registering trademarks, patents, industrial designs, and other IP rights;
Internet domain name search, registration, and protection;
Representation before the Serbian Intellectual Property Burau and Customs Administration;
Protection of IP rights before courts and arbitration tribunals.
We are here for you
If you own a unique invention or seek to trademark your brand, if you have created a work of art ready to meet the world, if you have sketched an industrial design ready for production, or if you want to preserve a recipe handed down the generations for tourists to taste only in your region – our law firm will guide you through the registration process and ensure your intellectual property is protected.