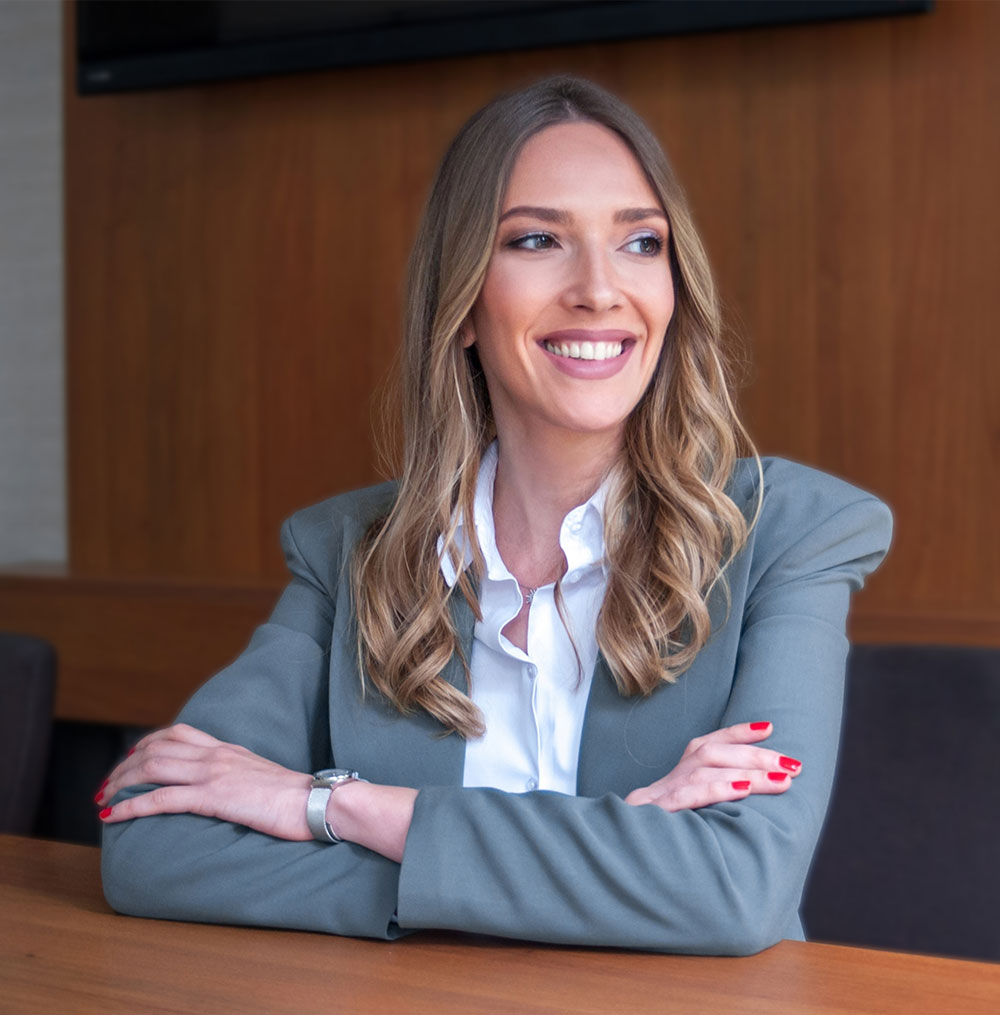 Marina Bijeljić
Attorney at Law
* Independent lawyer working with Vuković & Partners
Marina graduated from the University of Belgrade Faculty of Law in 2015, thereafter interning as a trainee lawyer at a major Belgrade law office. After passing her bar examination, Marina joined Vuković & Partners in January 2019, first with the Banking and Finance Department, where she focused on developing strategy and advising companies with liquidity management, collateral, and collection of trade receivables.
In 2020, she shifted her focus to civil issues, an area that frequently deals with sensitive legal matters which often concern personal status and family relationships soon becoming head of the Civil Issues Department.
Practice area
Marina is Attorney at Law and heads the Civil Issues Department, which deals with matters of private law such as subjective civil rights and relationships and the positions of various entities in those relationships.
It focuses finding optimal solutions and protecting the legal interests and privacy of clients whilst ensuring the equality of parties.
Membership:
Serbian Bar Association;
Belgrade Bar Association.