Transforming investor's needs into tangible business goals
Regional real estate market has seen a tremendous expansion in recent years, while real estate construction, sales, conveyancing, and property management laws and regulations have undergone frequent and significant changes. With real estate deals becoming increasingly complex, having highly specialized lawyers by your side, in this field, can make significant difference for your project's success.
Vuković and Partners' real estate team provides a full spectrum of legal and consulting services related to real estate development from retail to commercial properties, while always keeping in mind the investor's commercial goals.
Meeting the investors' needs with fully rounded legal support
With client base made of developers, independent investors, investment funds, lenders, and contractors, we offer an in-depth knowledge, legal support, and insight into the dynamic construction and real estate market. We support clients in property acquisitions, dispositions, development, leasing, financing, and zoning of real property assets including compliance of their projects with relevant national and regional regulations.
Versatile advisors by your side to get ahead
Where we especially excel is our ability to skilfully leverage the experience and know-how of our corporate, banking and finance, and dispute resolution department to guarantee a multi-disciplinary and seamless service to our clients.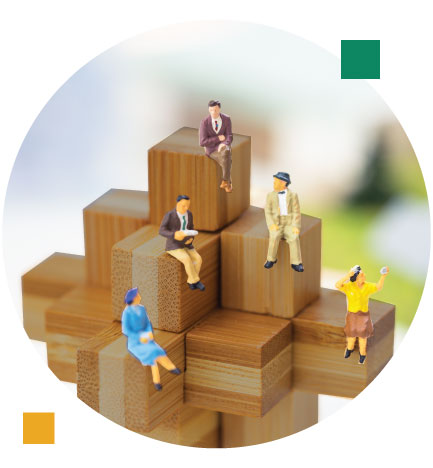 Our services include, but are not limited to:
Sale, purchase, and financing of real estate, and property leasing / rentals;
Construction site / land ownership issues, land conversion;
Obtaining building permits, facilitating compliance with building regulations, coordinating occupancy permit procedures;
Legal support and preparation of legal acts related to the sale / purchase of real estate;
Representation clients in various procedures before relevant authorities;
Representation before cadastres: ownership, mortgage registration, foreclosure, and deletion;
Representation in property-related disputes;
Property related legal due diligence.