Smart data management with proactive legal approach
The advancement of digital technology and social networks brought a wide variety of benefits to the overall society, but it also resulted in a volume of threats, especially when it comes to data analysis and data privacy.
The rising trend in data security breaches comes at a time when entities are collecting enormous amounts of data to enhance development, sales and delivery of products and services to their customers.
Today, the misuse of collected data is heavily sanctioned and can cause significant damage to companies managing various types of data. Inadequate data protection and data security may compromise company's revenue and its reputation.
Detailed approach for superior results
We offer our clients a comprehensive package of advisory services on the rules of data protection law and operational compliance, starting from: problem identification, analysis, evaluation, drafting agreements and draw up compliance programs that require thorough knowledge of the company's business processes, implementation and follow-up.
Our data protection specialists advise clients on all the steps necessary to comply with regulations governing personal data collection and safeguarding, procedures before the data protection commissioner, regulatory framework related to both data processors' liabilities and associated risks, all in accordance with the instructions given by the Data Protection Commissioner and European Supervisory Authorities.
Constantly on top of legislative changes
Our attorneys help companies navigate and comply with rapid changes in this dynamic landscape and are closely monitoring legislative developments at local, regional, and the EU level, including practice shaping and change in implementation of GDPR regulation.
We counsel clients on new data security policies and offer the following services: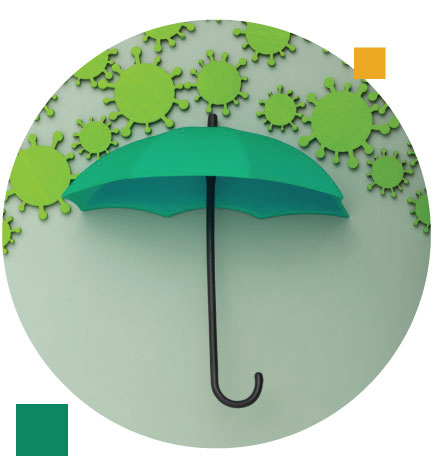 Compliance and review of the data protection and privacy procedures;
Data privacy impact assessment and amendments of company policies for the purpose of compliance with relevant laws;
Data transfers both to EU and countries that provide an adequate level of data protection, as well as to non-EU countries in relation to which the special transfer rules applies;
Data transfer agreements and data transfer approval procedures;
Data breach response and advising on data security incidents including representing clients before data protection authorities, other supervisory authorities and courts;
Regular updates on ePrivacy Directive, GDPR and the relevant national and regional implementing laws.